Hi folks,
I am very busy yet I missed writing and sharing my tutorial. In order to balance, I decided to write mini tutorials which are some of the frequent questions I receive by mails. Let's begin with this one.
Have you ever experience mapping an organic curve surface ending up with jumbled texture like the image below?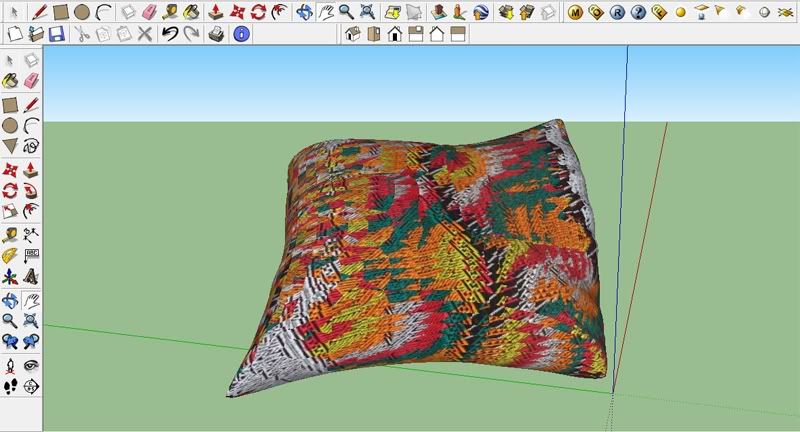 Well this is very easy to fix in Google SketchUp. Here are the following steps.
Step 1: Click Hidden geometry, and select any face,
Step 2: Using the mouse, right click then select texture. Tick projected image.
The particular mapping type of that face is projected mapping.
Step 3: Select the paint bucket. Click the sample paint icon (eyedropper) and select the face with projected mapping.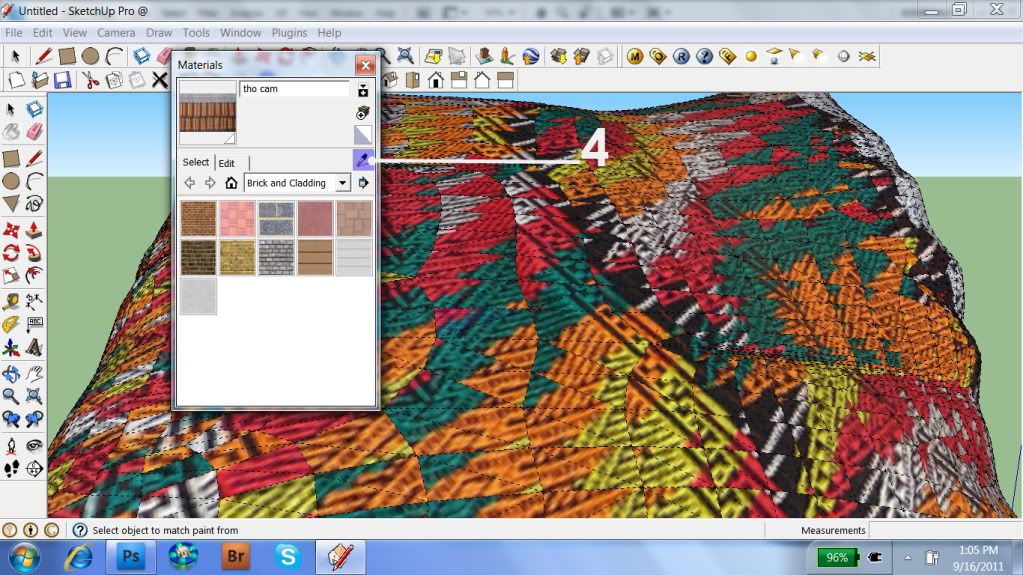 Step 4: Once resampling was done. Click anywhere to the surface by pressing eithe Shift or Control at the same time (Click + shift) of (Click + Ctrl). That's it!